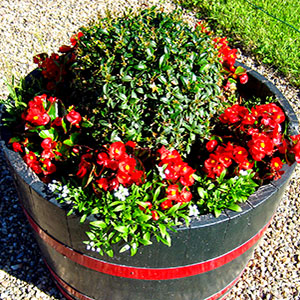 My 72 km cycle ride today was very interesting and varied.
It included long fast roads, gravel forest tracks, four windmills, an old castle, massive civil engineering works and even an old firetruck.
The first windmill was at Baexem and not long afterwards I became a little lost in the private grounds of Kasteel Horn, a medieval castle not so far from Roermond on the edge of the river Maas.
As I approached the village of Horn I came across a motor museum, that might get a visit another day, with a yet to be restored old fire truck displayed outside. In the village itself, no far from the castle were two more well restored windmills looking magnificent in the early morning sunshine.
Moving on through the forests of Beegden, I came across another beautiful windmill near the village of the same name.
My next stop was the massive series of locks at 'Sluis Heel', completed in 1972 along with the Linne-Buggenum canal as a by-pass to the many bends in the River Maas in the Roermond area. Some of the inland ships using these waterways are much larger than the ones I see regularly on the canals nearer to home so the concrete lock chambers and lock gates here are truly massive.
By lunchtime I had ridden around numerous old flooded gravel pits, which have become beautifully landscaped nature reserves and arrived on the banks of the River Maas at the ancient village of Wessem.
I sat here for almost an hour, just watching all the pleasure craft emerging from the nearby marina and the commercial shipping coming through Maasbracht on the other side of the river.
Wessem itself is apparently based on a pre-Roman settlement and I explored some of the narrow, cobbled back streets of this very well kept village before I headed for home.
A great day's cycling and back home before I got completely roasted by the hot afternoon sun.
I'm especially thinking of my dear Dad today, as this would have been his 83rd birthday and Father's Day tomorrow.