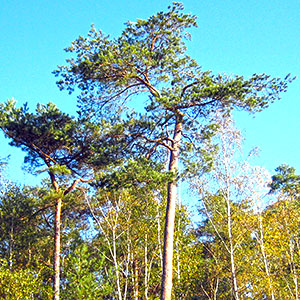 Glorious sunshine this morning but a little cool, about 6 degrees, enough for gloves as I set off to find Tungelerwallen, a small area of woodland to the south of Weert.
Researching the many woodland & wildlife areas in Limburg it seems I've cycled straight past this particular one on a couple of previous occasions.
There is no designated cycle track through these woods, just around the perimeter so I decided to walk & push the bike in order to go straight through the middle.
Given the vast number of designated cycle tracks in the Netherlands I'm always a little reluctant to cycle on woodland footpaths/bridleways.
I needn't have worried really as a few minutes later three cyclists on mountain bikes came along the track behind me as I stopped to take photographs and not long afterwards another four cyclists came in the opposite direction.
Very busy for a weekday, I think.
I continued cycling along the track which was quite heavy going in places as it was just very fine sand and any inclines caused the rear wheel to spin a little as I pushed harder on the pedals.
Many stops for photographs in the forest before I emerged back onto a proper lane heading east, over the motorway & canal before heading for home.
Another great ride out in decent weather.