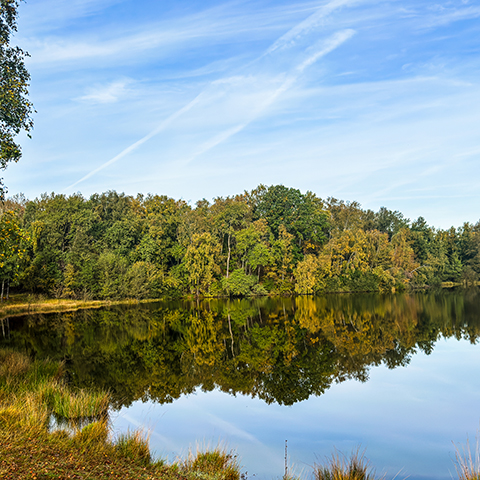 I saw truly beautiful autumn colours during my 38 km cycle ride this morning.
My destination was Teverener Heide, a large nature reserve comprising woodlands and heathland just over the border in Germany.
Once there I zig-zagged across the area, taking time to enjoy the peace and tranquility as well as taking quite a few pictures.
This was the first rain-free day in more than a week and although only 8c when I left home, this was a most enjoyable cycle ride.
I have cycled through this area many times in the last almost three years and it never fails to surprise me with the ever changing landscape, depending on weather and lighting conditions.