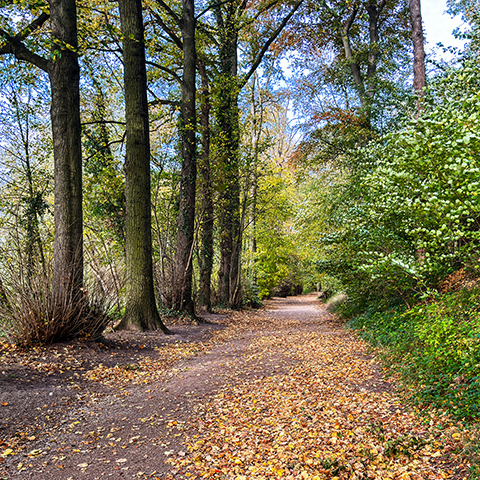 Today's 45 km cycle ride was essentially a test ride for some newly acquired winter cycling clothing.
As it was only 7c when I set off, I was confident that the new winter bib tights and ultra thin thermal underwear would be well tested.
The strong winds that have prevailed for over a week were still blowing hard but at least the forecast promised little or no rain.
The sun was shining for most of the morning but the strengthening winds made it feel much colder than 7c.
Today's featured image is from the gravel track between Oud Valkenburg and Valkenburg, away from the traffic on the main road.
I made good progress throughout the ride and remained nice and warm.
Wearing appropriate layers for cycling in cold weather is little more than informed guesswork.
The clothing needs to be warm, comfortable, not bulky and well fitting to avoid flapping in the wind.
I have to say that I returned home nice and warm but not over-heated, including hands, feet and head.
This coming weekend I'm cycling a two day, 230 km route through Germany and I'm happy that I have the right combination of warm, waterproof gear to enable me to enjoy the ride to the full.