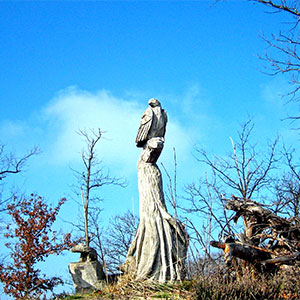 My cycle ride today was a nice 43 km wander around the forest trails of Brunsummerheide, to the north of Heerlen.
This is a massive 1800 hectare nature reserve and recreational area, which I've passed through before but in different directions.
It's the type of place you can never completely explore as the labyrinth of cycle paths, MTB (mountain bike) trails and footpaths seems endless.
As it's so close to home I'm sure I'll be a frequent visitor as the seasons change.
It really is a peaceful place, a haven of quiet not so far from the bustle of the city.
The warm sunshine with cloudless blue skies enhanced the natural beauty and encouraged me to take around 30 photographs today.