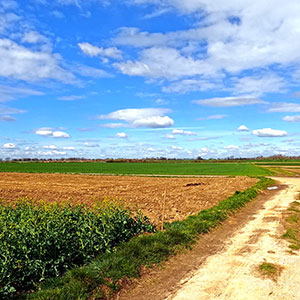 Last week I was cycling in shorts in warm sunshine.
Yesterday we had 3-4 cm of snowfall.
This morning it was minus 1c as I prepared to cycle for the first time in 6 days.
Having looked at the forecast it seems we will have rain here for most of the coming week so despite the cold I set off in the spring sunshine.
Today's route was a nice 54 km loop to the north-east of Heerlen and almost entirely through neighbouring Germany.
As I progressed the sun became a little warmer, enough for me to remove one of the two pairs of winter gloves I was wearing.
Today's featured image is of the flat farmland just to the south of Immendorf.
This landscape can produce the most amazing 'big sky' feeling and you can see for many kilometres in every direction.