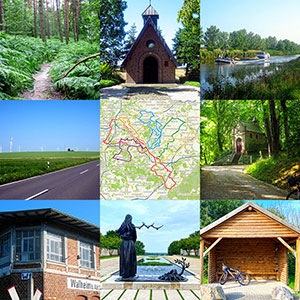 July has been a great cycling month for me.
Not only in terms of distance covered, which was the highest monthly total this year, but also because of the interesting places I've visited.
Despite continuing poor weather I managed a total of eight cycle rides totalling 533 km and elevation gains amounted to 3898 metres.
The longest ride was 74.8 km to Harzelt in Germany and the greatest elevation gain was 593 metres on the ride to Margraten.
There are 222 new images in my galleries here and the July collection of rides is here.
August should be a great cycling month.
I've got some really long rides planned, maybe the weather will cooperate a little more?