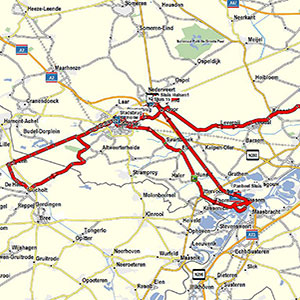 This month has seen severe extremes of weather in this part of Limburg.
Temperatures over 40 degrees for several days plus torrential rain, thunder & lightning in between, conspired to keep me off the bike more than I wanted.
However, I managed decent rides on six days, covering 212.1 km, an average of 35.35 km per day ridden.