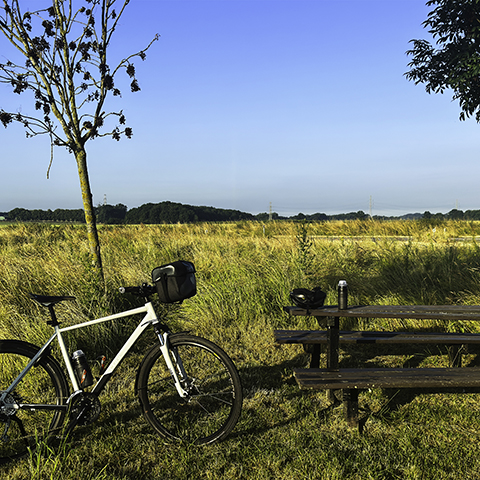 Today's early morning cycle ride was a nice 50 km loop to the west of Heerlen.
Having ridden 330 km this month on my newly acquired eBike, I decided to ride my other, human powered, bike for the first time since 31st May.
I left home just after 06:00 in order to avoid the higher temperatures later in the day.
My route was fairly easy with not so many hills.
At no time did I wish I had the luxury of power assisted pedalling.
Today's featured image is from a picnic area just outside the Dutch town of Schimmert, where I paused for refreshments.