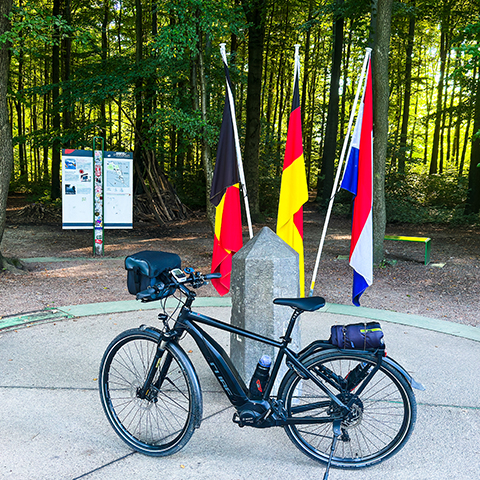 Today's 60 km cycle ride started a little before 07:00, mainly so I could be home again before the forecast high temperatures arrived.
The route to the south-east of Heerlen was very hilly as I continued into Belgium.
At around the 35 km point I started the ascent of Vaalserberg which is not only the highest point in the Netherlands but also the location of Drielandenpunt.
This is the point where Germany, Belgium and the Netherlands meet.
Because of the early hour there were zero tourists here so easier to take uncluttered photographs.
Today's featured image is of the precise spot where three countries converge.
From here the road home was mainly downhill, much needed after a very hard morning.