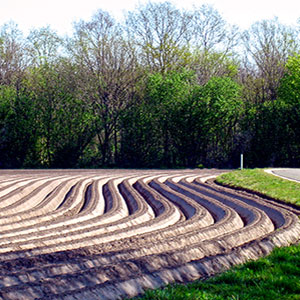 Literally translated, Koningslust means lust for the king, however it's also the name of the small Limburg village about halfway along today's 70 km cycle ride.
Rather than being named after a Dutch king, the village takes it's name from the 18th century local landowner, Petrus de Koning.
This is an area of Limburg not frequently visited by me so my cycle ride today was a very enjoyable exploration of unfamiliar rural roads, farmland and small villages.
Asparagus is a prominent crop in these parts and the many deeply & accurately furrowed fields are evidence of this.
The line of wind turbines at Heibloem has two new additions, apparently complete but not working yet.
A really great ride today, and the average speed of 19.3 km/h is the highest this year, creeping ever closer to my desired objective of 20 km/h, for no reason other than I feel it's a measure of my improving fitness.