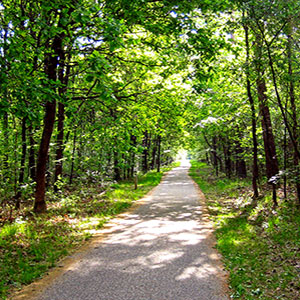 This weekend's 100 km cycle ride was actually spread over two consecutive days as a result of an unscheduled overnight stay with friends at around the halfway point.
Naturally, social distancing measures were strictly observed but that didn't stop me consuming a little too much wine to be safe riding a bicycle over 40 km back home.
The outbound leg of this trip took me around the outskirts of the Belgian town of Genk.
Even on a Sunday it was really busy here, especially with swarms of recreational cyclists on the well organised cycle lanes.
Everyone does their very best to maintain the 2 metre social distancing regime currently in force in Belgium, even along the shared spaces used by cyclists and pedestrians.
The inbound leg started with a lovely 20 km ride along deserted forest cycle tracks, cycling under tree canopies in the beautiful early morning sunshine.
We are enjoying great cycling weather at the moment and there are quite a lot of photo's from this latest adventure.