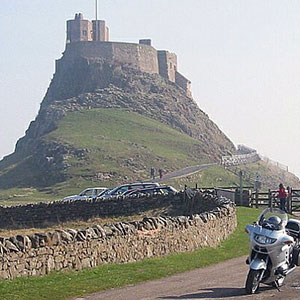 Travelling south down the coast from Edinburgh I came across a sign to The Holy Isle of Lindisfarne.
Who could resist a name like that? I turned left off the A1 to investigate.
Lindisfarne is only accessible via a tidal causeway and it's a really good idea to familiarise yourself with the tide times, lest you get stranded on the island or worse still halfway across the causeway.
There is no shortage of relevant information as you approach the causeway so no excuse for getting your feet wet.
I spent a couple of hours wandering around Lindisfarne before heading back up to Edinburgh via the picturesque harbour at Eyemouth.