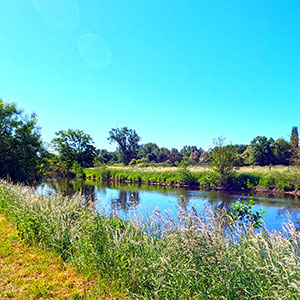 Today's 100 km cycle ride was another trip east of Heerlen to cycle a further section of the picturesque Rur river in Germany.
I've already explored other sections of this river on two previous rides to Rurberg and the Rur.
My ride today was almost all on deserted rural lanes and riverside cycle tracks.
This is such a peaceful, tranquil area and a really great cycling destination.
There is much more of the Rur to explore so I will no doubt return in the near future.
Today's featured image is of the Rur river close to the German hamlet of Schophoven.