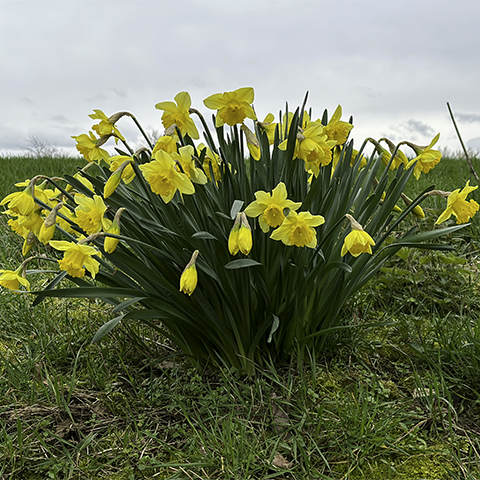 Today's 72 km cycle ride was a fairly hilly loop to the west of Heerlen, in the direction of Maastricht.
I left home before 08:00 when the temperature was barely 6c, and thick cloud cover hid the sun.
This remained the case for the rest of the ride.
As this was only my second ride this year it was fairly testing on the homeward leg, with a series of long, steep hills along the way.
Today's featured image appropriately marks the first day of spring and was taken near the Dutch village of Mesch, some 40 km into the ride.
Even with weather appropriate clothing it was a fairly chilly ride so I'm looking forwards to some warmer cycling days.