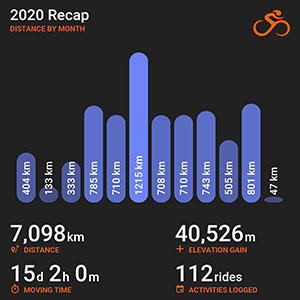 What a year 2020 has been.
Covid-19 has infected tens of millions of people all over the world, almost two million of whom have subsequently died.
It is a small comfort to know that none of my family have been directly affected by this disease but sadly I lost an old friend to Covid-19 in December.
On a very personal note, we lost our dear Dad in April, to Alzheimer's Disease.
He was 82 years old and, with Mum, lived the fullest possible life until Alzheimer's overtook him and took him from us.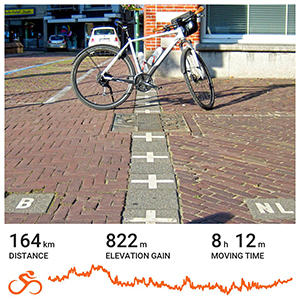 Recreational cycling throughout the year, whilst observing Covid restrictions here in the Netherlands, has been essential for my physical health and my mental well-being in these most difficult of times.
Consequently this has been an awesome cycling year for me.
I've completed 112 rides, totalling 7098 km in 362 hours. This equates to a very satisfying overall average speed of 19.61 km/h.
The longest ride of the year was 164 km, on August 19th, when I went to Baarle-Hertog.
The greatest elevation gained in a single ride was 1131 metres, on January 16th, on a 105 km ride into Belgium.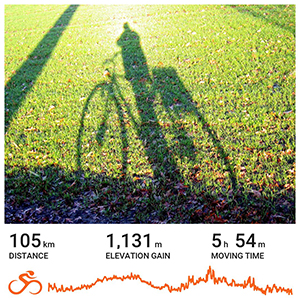 This was something of an achievement considering how generally flat this area of the Netherlands/Belgium is.
I had set myself the objective of cycling 8047 km (5000 miles) this year, as part of the CW5000 Challenge.
Although I finished the year some 949 km short of this target, it is still the furthest I have ever cycled in a year.
After this very satisfying cycling year I shall continue to look for new challenges so who knows where my bike will take me in 2021?
Many photographs were taken along the way which are all in my galleries here.