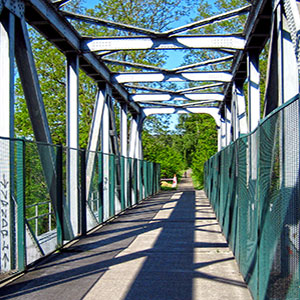 Today's 98 km cycle ride was a little longer than I had originally planned.
After reaching the Zuid-Willemsvaart canal near Bocholt, to the south west of Weert, it was my intention to cycle along the canal path for about 20 km until the cycle bridge near Rotem, and then continue through the beautiful forests of Limburg towards Genk.
My early morning progress was good until I reached a point near the village of Voorshoven where canal bank reconstruction meant I needed to find an alternative route.
Fortunately, there is a local road that runs more or less parallel to the canal so only 5 km was added to the route before I reached the cycle bridge.
Really warm sunshine with very little wind meant today was all about the ride meaning fewer stops for photographs.