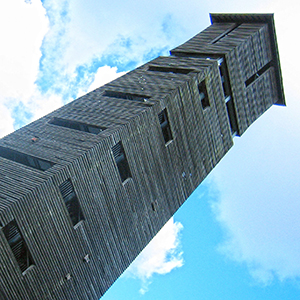 Today's cycle ride was a 96 km loop through Belgian Limburg which included around 30 km alongside the Zuid-Willemsvaart canal which runs through the region.
Away from the canal tracks the route was fairly hilly and winds it's way through the woodlands of Hoge Kempen National Park.
At around the 36 km mark I came across the old railway station at the former mining town of As.
Coal was discovered here in 1912 and the station with it's Kolenspoor (coal tracks) was established in a clearing in the forest. The area is now a tourist attraction.
Here there is a collection of old railway rolling stock including several carriages painted with grafitti, commissioned by the municipality as works of art.
On the edge of the site is a 31 metre wooden observation tower, built in the style of the old mining towers that were once prominent in the area.