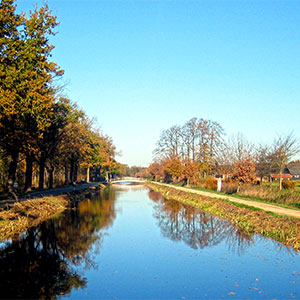 Today's 102 km cycle ride to the north east of Weert was under cloudless blue skies accompanied by nice warm sunshine. A really lovely November day.
I left home before 0830 and made good progress north along the canal bank before heading east across country and through forests to the northern edge of the Mariapeel nature reserve.
I've cycled this way before but it's always different and today's low autumn sun made for some interesting photographs.
There were so many photo opportunities as I rode 7 km south alongside the now disused Helenavaart canal.
I parted company with the canal at the North-Brabant village of Helenaveen, where I stopped for my first snack of the day.
From here my route home was fairly indirect, via Maasbree and several extended sections of picturesque forest track which ultimately brought me back to familiar roads near Weert.