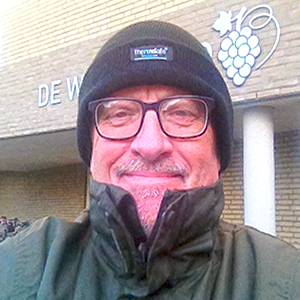 November has been by far my busiest cycling month this year.
Somehow or other I've managed to cycle 548.7 km, over nine days, an average of 60.97 km per day, while achieving an average speed of 18.66 km/h.
The furthest I've ridden in a single day was 93.4 km, on Saturday 23rd & the best average speed of 19.1 km/h was achieved on Saturday 30th.
My objectives for December are to cycle 500 km or more, ride over 100 km in a day and achieve an average speed in excess of 20 km/h. Realistic goals as long as the weather co-operates!
The statistics in themselves are fairly meaningless, but for me they provide a measure of how much my cycling and fitness has improved since April.
I seem to be re-discovering my competitive streak and I think I'm beginning to acquire an acceptable level of fitness as I hurtle towards my 64th birthday at the end of this month.
Of course I'm enjoying my cycling very much this year, and what better motivation to ride through the Dutch winter weather is there, than to be supporting the Cycling Down Dementia campaign?
The full story of my November cycling adventures may be found on my Ride With GPS page.