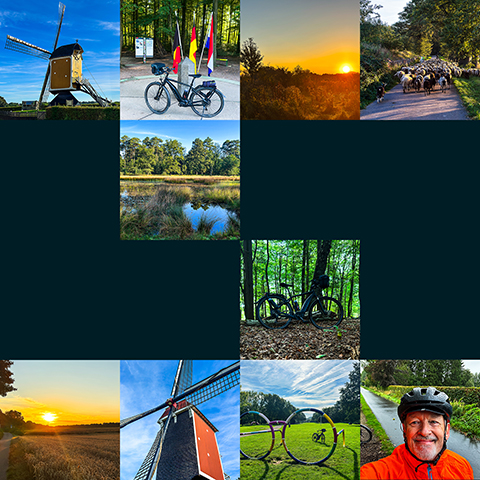 September has been by far my best cycling month this year, with 967.7 km ridden including three indoor Spinningfiets sessions.
The month included two of the longest one day rides since August 2020.
These rides were the 127.7 km to Beegden and 136.9 km to Monschau.
I also achieved a 'personal best' on the Spinningfiets, recording 27.5 km in 30 minutes, which really was 'full gas' all the way.
This month's photographs are here and an overview of the routes I've ridden are here.
October also promises to be a great cycling month, not only in distance terms but also in the wide variety of routes I have planned.