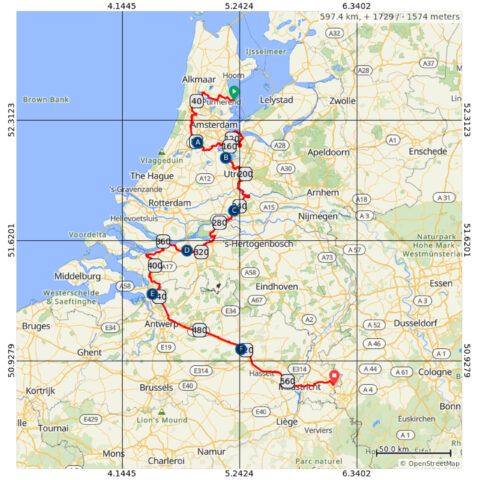 In one week's time I embark on the next in a series of 'LF Icon Routes'.
Earlier this year I completed the first of these long-distance cycle routes, the LF Kustroute.
Between 8th & 14th October I will cycle the 410 km LF Waterlinieroute in it's entirety, between Edam and Bergen op Zoom.
From there I will then cycle a further 190 km home to Heerlen, making a total of 600 km over seven days.
I like to travel light so will be riding my 'meBike' rather than the much heavier eBike.
Overnight bed & breakfast accommodation is booked, the weather forecast looks promising.
I am now fully committed to this exciting and interesting challenge.
Full details of my route and schedule can be found here.
No doubt there will be many photographs upon my return!