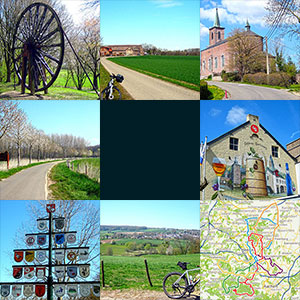 April was another great cycling month for me.
It got off to a slow start due to late delivery of much needed new tyres for the bike.
However the weather here in South Limburg was much improved enabling me to get out on some longer rides.
My eight completed rides totalled 318 km and elevation gains amounted to 3097 metres.
The longest ride this month was 52.2 km to Birgden, Germany and the greatest elevation gain was 666 metres on the ride to Sippenaeken, Belgium.
There are 143 new images in my galleries here and the April collection of rides is here.
My fitness levels are improving ride by ride and the many hills are getting a little easier to climb.
I'm confident May will see more, longer, rides as I continue to explore this beautiful region.