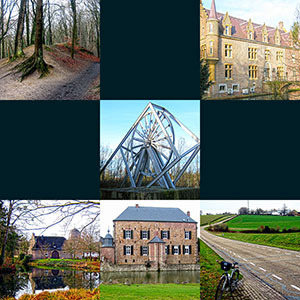 January has been a month of extreme weather conditions here in South Limburg.
Snow, sub-zero temperatures, torrential rain and high winds have swept across the region.
This has often attracted severe weather warnings from the government.
It was 10th January before I managed to get out for the first of six rides this month, totalling 127 km and elevation gains totalling 1315 metres.
My longest ride was 36 km to Vaals and the greatest elevation gain was 369 metres also on the ride to Vaals.
I've enjoyed the first explorations of my new surroundings, despite the weather and many bigger hills than I'm used to.
There are 138 new images in my galleries here and the January collection of rides is here.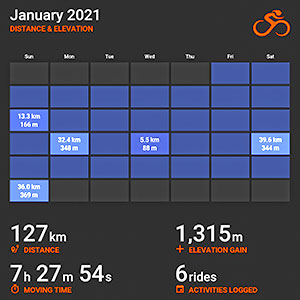 In October last year I set myself an autumn/winter goal of cycling 2500 km between 1st October 2020 and 31st March 2021.
So far I have ridden 1481 km or 59% of my objective.
With just two months remaining I will need to cycle another 1019 km to achieve my goal.
For me this is an entirely achievable objective especially if the weather is a little more cooperative.
I have many new routes, of varying distances, already planned to help me continue exploring the area.